As the Secretary and Treasurer of The Figgers Foundation, Natlie exemplifies our values of dedication and service to the community.
Passion is the best energy. Feel the power that comes from focusing on what is the right thing to do, and protect the grounds we stand on. Keeping a good attitude and doing the right thing even when it's a challenge with many roadblocks. The greatest gift you can give your fellow person is to encourage them to never give up and lift them up when they feel down.
In the Miami area, a lawyer was able to change the life of a man who was wrongly imprisoned for 32 years and help him find justice, resulting in a transformation of both his life and hers.
After spending 32 years behind bars for a murder he did not commit, an innocent man was exonerated with the assistance of a new attorney.
Natlie Figgers the Secretary and Treasurer of The Figgers Foundation dedicated 2,000 pro bono hours to prove the innocence of Thomas Raynard James, who was wrongly imprisoned in Florida due to misidentification and flawed police work.
After spending 30 years in prison, Thomas Raynard James, who had continuously professed his innocence during his life sentence for murder, was the subject of a fundraising campaign for his defence in 2020. Natalie Figgers, a lawyer with only two years of experience, was approached by his supporters to take on his case.
Despite being a business and personal injury attorney, Natlie Figgers, aged 32, felt sympathetic towards Thomas Raynard James' case. However, she was also hesitant since his case required a criminal lawyer, a field outside of her expertise. Nevertheless, Figgers discovered that no other lawyer was willing to take on James' case. The few attorneys who showed interest required exorbitant fees that were unaffordable for James, who was referred to as "Jay" by his acquaintances.
Despite being weeks away from giving birth to her son, Natlie Figgers agreed to review the details of James' case. As she delved deeper into the case, Figgers became convinced that she should assist James despite her limited experience as a lawyer.
Merely six weeks after giving birth to her son, Figgers embarked on an exhaustive 18-month investigation of James' case that would consume her.
Figgers pursued her investigation with a tireless dedication, going door-to-door and ringing doorbells. She meticulously examined extensive paperwork related to James' case and even cold-called individuals who testified in the 1990 murder of Francis McKinnon and other people linked to the case. She went to great lengths, traveling hundreds of miles to personally gather information, and spoke to a minimum of 75 individuals in person about the case.
Figgers, the Secretary and Treasurer of The Figgers Foundation stated that she dedicated over 2,000 hours to researching and conducting interviews to develop James' case. She put aside her usual cases of car accidents and company formation to focus her efforts on the case.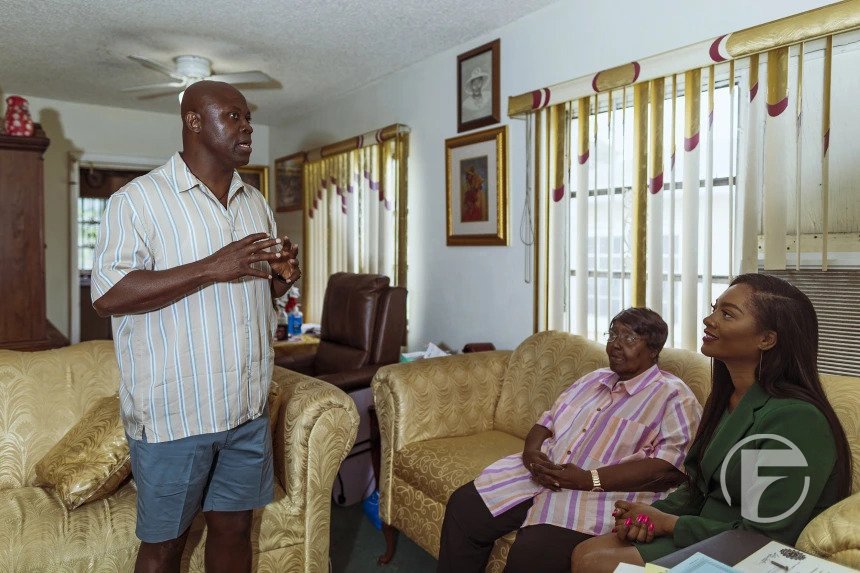 After collecting all the information, she had uncovered, Figgers shared it with the Conviction Review Unit, a division under the Florida Justice Institute that was established in Miami in 1991 with the aim of identifying, preventing, and reversing wrongful convictions. The review unit thoroughly examined the evidence provided, and if a compelling case is established, they may recommend the release of the individual from prison. Figgers presented an extensive collection of evidence to support her case.
In 2021, Figgers believed that she had presented enough evidence for James to be released from prison, but she refused to stop there. Fueled by her determination, she continued to gather evidence, saying, "I couldn't stop until he was out." Figgers kept providing the Conviction Review Unit with more evidence until it became an overwhelming amount of proof of James' innocence.
To begin with, nine different sets of fingerprints were discovered at the scene of the crime, and none of them matched James' fingerprints. The prosecution's case against James relied heavily on the testimony of Dorothy Wilson, the victim's stepdaughter who was present during the murder and identified James as the shooter.
In reality, there was another man named Thomas James who lived nearby and had a violent criminal history. He was also friends with Vincent Cephas Williams, the other man convicted of robbing McKinnon on the night of the murder. The Coral Gables police learned about these names through a tip line. When they searched for "Thomas James" in their criminal database, they mistakenly identified Thomas Raynard James, who had a previous gun possession charge and was involved in the drug trade. Although there was no physical evidence that Thomas Raynard James had been present at the crime scene, the police tagged him as McKinnon's murderer.
Decades later, Figgers brought forward witnesses who connected the other Thomas James to Williams, the established robber.
James maintains that his life was destroyed due to a case of mistaken identity and shoddy police work. Detectives did not thoroughly investigate witness claims that could have cleared his name, and when he was arrested months after the murder, police held his inability to remember his whereabouts on the night of the crime against him.
Figgers believes that her emotional connection with Wilson helped her convince her to give a statement that eventually helped free James. She explained that she had cried during the interview with Wilson, and asked her to do the right thing if God told her to. Figgers believes that it was her purpose to be there for James and to help him. Prior to this case, Figgers worked as the head of HR at Figgers Communication, a company founded by her husband, Freddie Figgers, who is also an inventor of The Figgers Foundation.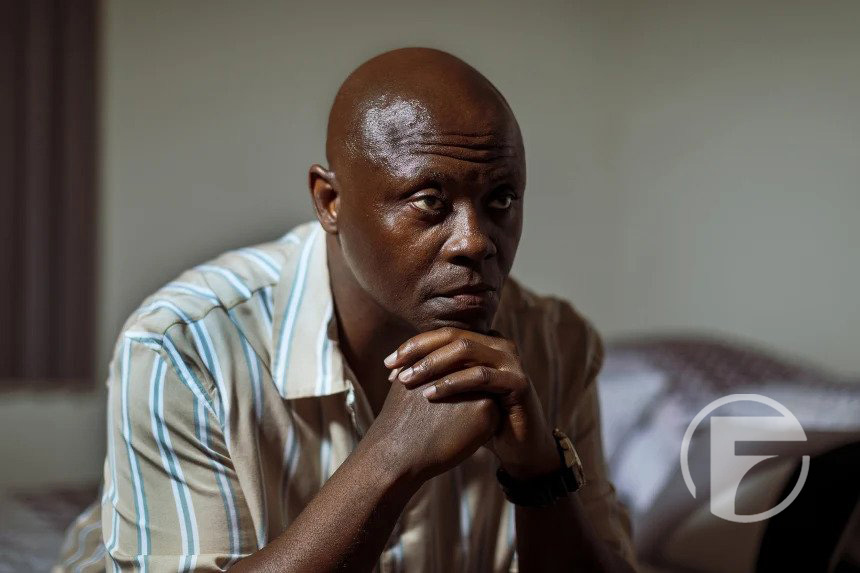 The story of Thomas James and his wrongful imprisonment for 32 years is a harrowing one. Thanks to the efforts of attorney Natalie Figgers, new evidence was uncovered that led to James being released from prison. Figgers' emotional connection to the case and her persistence in pursuing leads were instrumental in uncovering the truth. The case serves as a reminder of the importance of thorough investigations, listening to the client, and emotional engagement in the pursuit of justice.
Photos taken with visitors including his mother, right, while Thomas Raynard James was incarcerated.

Diplomas Thomas Raynard James earned while in prison.
Herman Atkins', a Black man in California who was exonerated after spending 12 years in prison for a rape he did not commit, described attorneys like Figgers and others who take on exoneration cases as "special people."
He expressed gratitude for their willingness to take on the often difficult and emotionally charged cases that can result in the freedom of wrongfully convicted individuals.
Herman Atkins' statement highlights the importance of attorneys like Figgers who work tirelessly to overturn wrongful convictions and free those who have been unjustly imprisoned. It also sheds light on the flaws within the justice system that make such work necessary. Without the dedication and selflessness of attorneys like Figgers, many innocent people would remain behind bars without any hope of being exonerated.
It's great to hear that Figgers acknowledges the efforts of others who worked on James' case. Collaboration and teamwork can often lead to better outcomes and help to ensure justice is served.
Figgers' faith and intuition played a significant role in her work on James' case. She trusted her instincts and relied on prayer to guide her actions, even when faced with doubts and challenges. Ultimately, her persistence and dedication paid off, and James was able to regain his freedom after decades of wrongful imprisonment.
It is unfortunate to hear that James is not eligible to receive compensation under Florida law due to his previous conviction of a violent felony. This can make it challenging for him to rebuild his life after spending over three decades in prison for a crime he did not commit. It is important for the justice system to continually review and update laws to ensure that those who are wrongfully convicted are able to receive the support and compensation they need to reintegrate into society successfully.
It is heartening to know that James and his family are taking steps to seek justice and rebuild their lives after such a long ordeal. The website and online fundraising campaign could help James financially, and his book "If These Walls Could Talk, Would You Listen?" could serve as a means to raise awareness about wrongful convictions and the flaws in the criminal justice system. We can only hope that James and others like him who have been wrongfully convicted will receive the support and compensation they deserve.
It's admirable to see how Figgers, the Secretary and Treasurer of The Figgers Foundation has expanded her firm's services to help those who have been wrongfully convicted. Her willingness to take on these cases and fight for justice is commendable, especially when considering the many challenges that come with working on exoneration cases. It's clear that she feels strongly about this cause and is dedicated to making a difference in the lives of those who have been wrongly imprisoned.