Congresswoman Sheila Cherfilus-McCormick Healthcare Tablet For All
Congresswoman

Sheila Cherfilus-McCormick

Tablet Program For Florida, District 20
The program initiated by Congresswoman Sheila Cherfilus-McCormick aims to provide resources and services to eligible residents of Florida's District 20, with the goal of narrowing the digital divide in areas such as healthcare, education, and employment opportunities.
Free
5G Data
Unlimited Minutes
Unlimited Text
Use Anywhere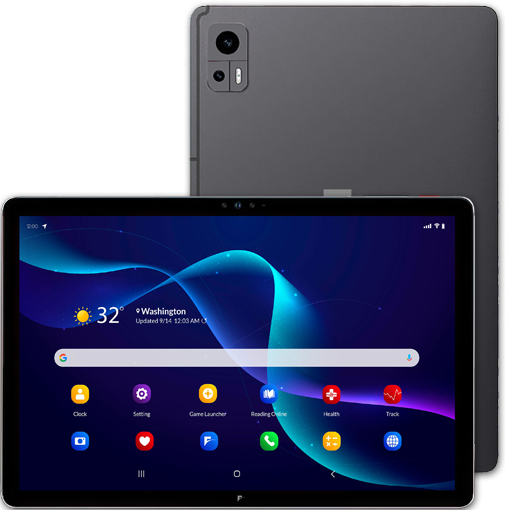 Florida's 20th Congressional District
Bridging the Digital Divide
From the convenience of their residences to the local coffee shop, Americans have come to anticipate and rely on readily available internet access in almost every place they visit.

However, according to the Federal Communications Commission's estimations, over 21 million individuals in the United States still lack this crucial connection. Studies indicate that 40 percent of schools and 60 percent of healthcare facilities situated outside metropolitan areas do not have access to broadband. Furthermore, research, including analysis conducted by Microsoft, suggests that the number of Americans without broadband could exceed 163 million.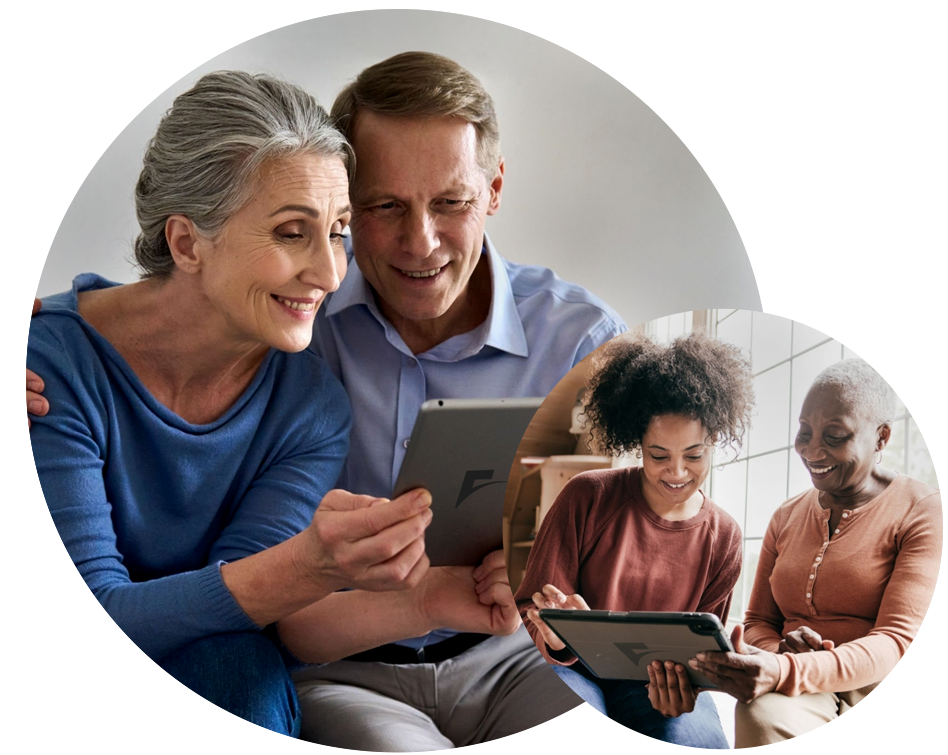 Healthcare Tablets for All Program
Congresswoman Sheila Cherfilus-McCormick's tablet program goes beyond education and healthcare, now offering unlimited call and text capabilities directly from the device. Furthermore, it allows users to install and customize various applications to cater to their emotional and spiritual needs, including apps from major healthcare, banking, insurance, and car service companies, all available for free.

The tablet includes a built-in voice assistant that comprehends your voice commands and provides assistance accordingly. Additionally, it comes equipped with an attached keyboard and a touchscreen keypad for versatile input options. The multi-touch screen allows you to use any digital pen, and Bluetooth connectivity enables you to pair the tablet with speakers or headphones of your preference.
Remote Patient Monitoring and Telehealth
The absence of internet access creates formidable barriers to accessing essential services, exacerbating existing inequalities and historical injustices. Telehealth, in particular, has emerged as an indispensable resource in the post-pandemic era, especially with the heightened demand for mental health consultations.

Congresswoman Sheila Cherfilus-McCormick's tablet program is exceptionally well-suited for telehealth sessions. With its 5MP front and 13MP back cameras, stereo speakers, and a generous 10.36" screen, it offers a top-notch user experience. Its sleek, lightweight, full metal design ensures ease of handling and portability as needed. Furthermore, the integration of remote patient monitoring technology empowers healthcare providers to remotely track patients' vital signs and other health metrics, enabling the early detection of issues and the prevention of their escalation.
Digital Empowerment of Citizens
According to an Omdia study, the digital transformation is expected to generate an astonishing $13.2 trillion in global economic value by 2035, along with the creation of 22.3 million jobs within the 5G global value chain. Moreover, a McKinsey report underscores that by 2030, around 14% of the workforce will need to transition to new careers or acquire fresh skill sets in response to the increasing prevalence of AI and automation.

Congresswoman Sheila Cherfilus-McCormick's tablet program, featuring integrated data services, stands ready to offer a pathway for marginalized, underserved, or disadvantaged workers to access opportunities for upskilling and reskilling. This initiative seeks to foster a flexible workforce capable of promptly adapting to both current and future market demands.
Free Secure High-speed Broadband
Due to various factors, many Americans lack secure broadband access. The FCC estimated 14.5 million without it in January, 2021, while BroadbandNow's analysis put the number at 42 million. Microsoft's calculation, based on the speed at which it observed updates downloading to people's computers, placed this figure at a substantial 157.3 million.

To address this issue, Congresswoman Sheila Cherfilus-McCormick's tablet program offers secure wireless broadband internet connectivity at 5G speeds where available. Additionally, the tablet allows for unlimited calls and texting directly from the device. The Wi-Fi calling feature ensures that individuals can remain connected even while on a plane or cruise ship.